2023 Fort Campbell Cantonment Area Archery Hunt
IMPORTANT!
Please read the directions below in their entirety before going to the field.
Areas A4, A11, A14, A15, A16 and C1-C11 will be under Earn-a-Buck restrictions. This means you must kill a doe specifcally in one of these areas before you can legally harvest a buck in these areas. Bucks harvested in the above listed Cantonment Areas are not bonus bucks. If you have already harvested a buck you may NOT harvest another buck from the Cantonment Area.
---
Mission
Reduce the Cantonment Area deer population to a sustainable level utilizing recreational hunting activities (archery only) in a safe and humane manner. The use of firearms on Cantonment Area hunts is prohibited.
Hunting and other recreational use of Fort Campbell is in accordance with Kentucky and Tennessee Hunting Laws and Fort Campbell CAM Regulation 200-4 Installation Hunting and Fishing. Hunting in the Cantonment Area is commensurate with the regularly scheduled deer season. Daily use is subject to change and will depend upon training use of selected control areas. Fort Campbell Fish and Wildlife reserves the right to close Cantonment Area hunting at any time for reasons to include safety of the installation, disease or animal health, conflicts with training or scheduling, etc.
---
Authorized Hunters
Cantonment Area hunting in the following areas: A4, A11, A14, A15, A16, C1, C2, C3, C4, C5, C6,C7, C8, C9, C10, and C11 is restricted to those persons possessing DoD issued I.D. with an Active Duty, DoD, DAV, or Retiree status. These areas will be under Earn-a-Buck restrictions. This means you must harvest a doe from one of these areas before you can legally harvest a buck.

00A, 00B, 00C, and 00D hunter access will remain open for all customer types. Earn-a-Buck restrictions do not apply to these areas.

Hunter Education
All hunters must possess a valid state hunter safety course certification IAW CAM Regulation 200-4.
---
Hunter Check-in/out
Hunters will acquire permits through the iSportsman webpage. Check-in/out procedures will be IAW CAM Regulation 200-4. All Cantonment Area hunting opportunities will be offered on a first come/first serve basis. Reservations may be aquired starting at 1200 hours (12:00 PM) the day prior to the hunt.
---
Hunting Areas and Allocations
Hunting will be permitted in 16 areas in the Cantonment Area. Areas with designated tree stand locations require that the hunter utilize the area specified for hunting. Hunting outside of a designated area is strictly prohibited.
---
Parking
There are designated parking areas for Cantonment Area hunting. All vehicles must be parked in the designated parking area as indicated on the area specific maps. iSportsman vehicle permit must be displayed on the dashboard of the vehicle in clear sight with permit numbers facing up.
Scouting
Cantonment Area scouting is prohibited.
Tree stands
All hunters are required to hunt from portable elevated tree stands a minimum of ten feet off the ground. No still-hunting, stalking or deer drives are allowed, and arrows may not be nocked until archers are safely in their tree stands. Portable stands must be removed by no later than 90 minutes after sunset. Any stands left will be considered abandoned property and removed. Portable stands used outside this period will be considered poaching and subject to enforcement action. The use of screw-in tree pegs is prohibited.
Baiting
There is absolutely no baiting allowed while hunting on Fort Campbell to include in the Cantonment Area.
Cantonment Area Bags Limits
White-tailed deer are the only animal authorized for legal take on the Cantonment Area. Harvest of all other species is strictly prohibited. Cantonment Area bag limits are commensurate with seasonal and daily limits for rear area hunting. Bag limits for the Installation have been posted to iSportsman. Per the 2023-2024 Hunting and Fishing Seasons Dates and Bag Limits, Hunters will be permitted 1 antlered deer for the season and 3 doe per day. Antlered deer harvested on Cantonment are not bonus bucks and will count as the hunter's 1 antlered deer for the season. Earn-a-Buck has been implemented for the areas A4, A11,A14, A15, A16, and C1-C11. Hunters must harvest at least 1 doe prior to harvesting a buck in these areas. The Earn-a-Buck restriction is specific to the Cantonment Areas listed above.
Wounded Animals
All wounded animals or unretrieved game must be reported to the Fort Campbell Game Wardens. Fort Campbell Law Enforcement must have been notified prior to any hunter leaving their designated Cantonment Archery Hunting Area to track a wounded animal.
Reporting Harvested Game
Harvested deer must be tagged with a temporary tag prior to transportation on or off the installation. Any hunter harvesting a deer within the Cantonment Area is required to report the harvest on iSportsman within 90 minutes of official sunset.
---
Dates for Cantonment Area Hunting:
September Hunting Dates:

October Hunting Dates:

November Hunting Dates:

December Hunting Dates:

January Hunting Dates

:
23-25 September 2023
01-02 October 2023
04-06 November 2023
02-04 December 2023
02 January 2024
30 September 2023
06-09 October 2023
10-13 November 2023
09-11 December 2023
06-07 January 2024
14-16 October 2023
18-20 November 2023
16-18 December 2023
21-23 October 2023
24-27 November 2023
21-23 December 2023
28-30 October 2023
28-31 December 2023

For more information contact DPW Fish and Wildlife (270) 798-9824
---
---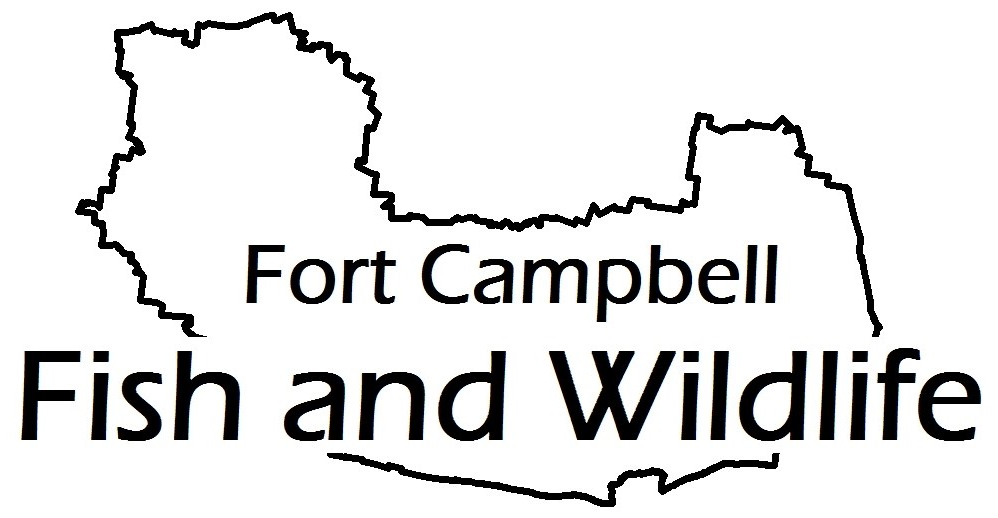 Fort Campbell Fish & Wildlife Office:
Directorate of Public Works
Environmental Division, Conservation Branch
Fish and Wildlife Program
Fort Campbell, Kentucky 42223
Contact Information:
General Information: (270) 798-9824
Report Violators: (931) 472-8730
Report UXO Dial: (270) 798-3001
For Emergencies Dial: 911