Hunting
Deer Hunting
NEW

Reservation System
Effective for the 2022 deer and turkey hunting seasons Fort Campbell will be utilizing the iSportsman Reservation System. Reservations can be acquired the day prior to a hunt for each participant status within their designated time slot.

Reservations start times by user group.
Active Duty – 1200 (12:00 PM)
DoD, DAV, Retiree – 1300 (1:00 PM)
Non - affiliated civilians – 1400 (2:00 PM)

A reservation will hold the hunting slot. The hunter will be allowed to check-in to the activity starting at 0400 (4:00 AM) the day of the hunt. Hunters who have not checked - in to the activity by 0800 (8:00 AM) will have their reservation cancelled.

All user groups will be allowed to acquire a check-in the same day of the hunt as area capcity allows. Same day check-in is on a first come, first serve basis. Same day check-ins must be made prior to 1600 (4:00 PM).

Hunters are prohibited acquiring more than one check-in at the same time. Hunters may, however, be checked into an area and acquire or possess a reservation for the same activity on the next day.

Hunters must check-out of their assigned area by 90 minutes after official sunset. Failure to check-out is punishable under CAM Reg. 200-4

---
Waterfowl Hunting
Effective for the 2022 waterfowl season, Fort Campbell will be allowing activity check-in beginning at 1200 (12:00 PM) the day prior to the hunt.
Hunters are allowed to hunt in parties of 4 with a designated party leader. The party leader must be present during the hunt. The party leader is responsible for acquiring the check-in for the entire group. When completing the check-in process the party leader should check-in. To add party members select "add a guest." iSportsman will then prompt the party leader to enter the permit number and last initial for each party participant. Individuals that do not possess the appropriate iSportsman hunting permit will not be eligible to join the hunting party. All party members must remain together at all times while waterfowl hunting. Group hunters should NOT check-in as individuals.
The party leader will be responsible for checking out all party members and completing a harvest report for all game harvested.
---
Additional References
CAM Reg 200-4 Installation Hunting and Fishing
---
CLICK HERE for 2022-2023 Season Dates and Bag Limits.
Season Dates and Bag Limits are subject to change at any time to meet wildlife management objectives.
---
CLICK HERE for the 2022 Fort Campbell Deer Harvest / Transport Tag
CLICK HERE for the 2022 Fort Campbell Turkey Harvest / Transport Tag
---
CLICK HERE for new Chronic Wasting Disease Policy for all deer harvested on Fort Campbell - Effective 04 August 2022.
---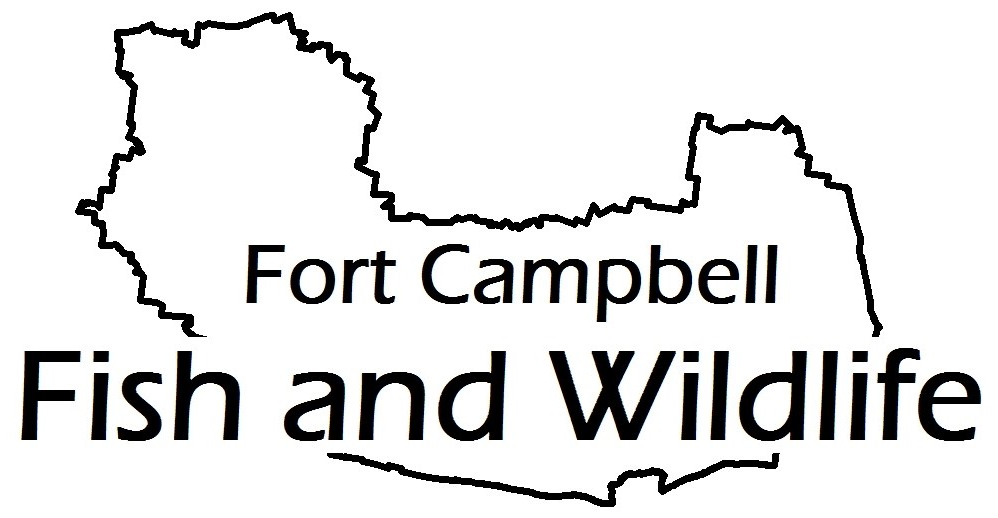 Fort Campbell Fish & Wildlife Office:
Directorate of Public Works
Environmental Division, Conservation Branch
Fish and Wildlife Program
Fort Campbell, Kentucky 42223

Contact Information:
General Information: (270) 798-9824
Report Violators: (931) 472-8730
Report UXO Dial: (270) 798-3001
For Emergencies Dial: 911