Environmental Recreation on Fort Campbell
Refer to Environmental Recreation Policy Letter iSportsman for regulation pertaining to environmental recreation.
Below are current non-consumptive environmental recreation activities currently available through the Fort Campbell iSportsman Portal.
---
ROV Course
An Environmental Recreation permit is required to use the ROV course. If you are unable to add or purchase the Environmental Recreation permit, please contact our office at: usarmy.campbell.imcom.mbx.fish-and-wildlife@army.mil to have the appropriate validation added to your account. Users will also be required to take the ROV Course Safety Briefing and the Water Sports Safety Briefing. The ROV Course Safety Brief and the Water Sports Safety Brief can be accessed by going to the "My Safety Briefs" tab of the iSportsman account.
Primitive Camping
a. Campers camping at Lake Kyle must possess an Annual Environmental Recreation Permit issued
through iSportsman. Campers may also possess a One-Day Environmental Recreation Permit issued
through iSportsman, but must have a valid permit for each camping night.
b. Campers are required to check in on the iSportsmcm portal prior to camping.
c. Area assignments for camping at Lake Kyle are valid for 72 hours, when an Annual
Environmental Recreation Permit is used.
d. Campers are responsible for removing all trash from their camp area prior to departing the
camp site. Failure to remove waste materials may result in suspension of recreational activity
privileges.
activity privileges.

To download map below click here.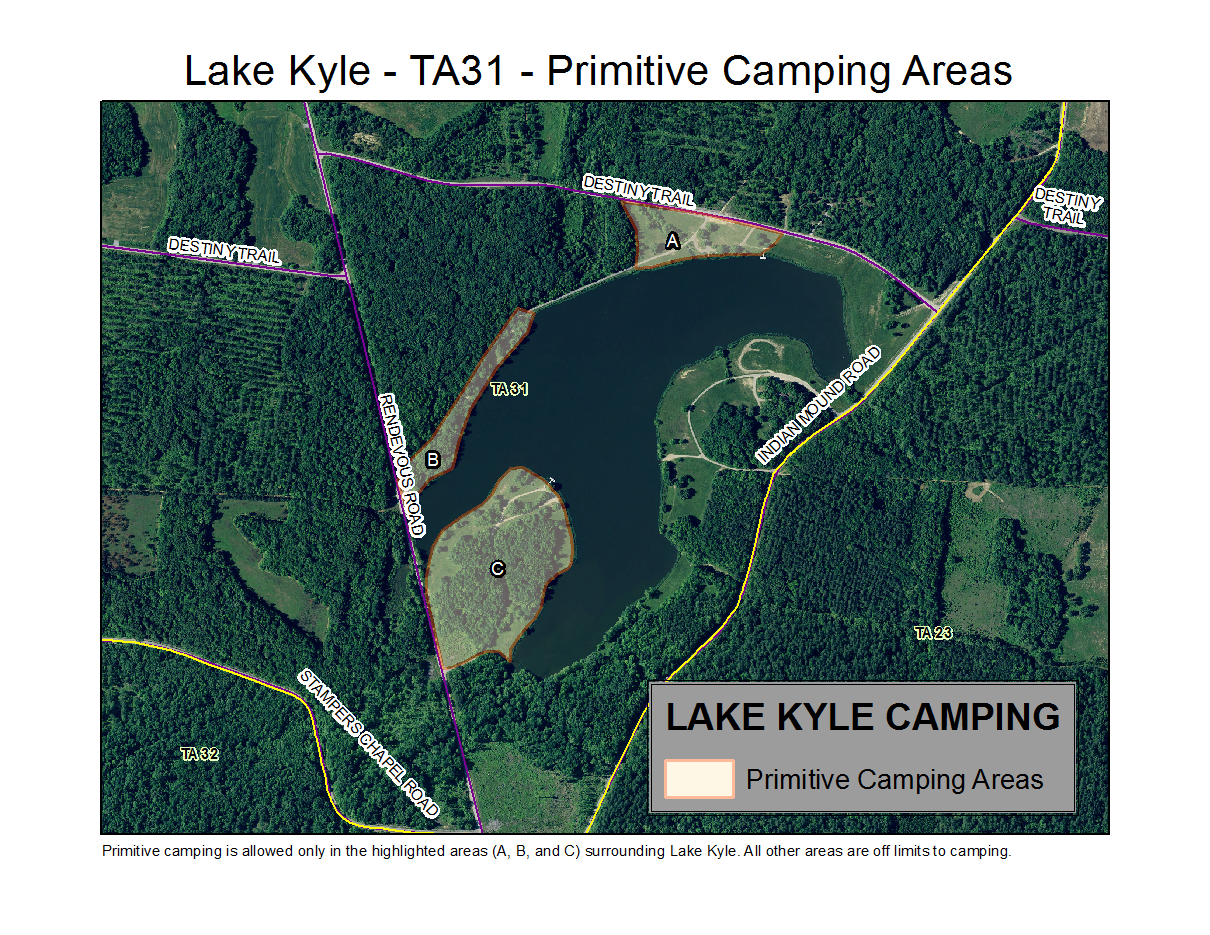 ---
Hiking, Boating, and Wildlife Observation
For information Individuals wishing to participate in any non-consumptive activity in any of Fort Campbell's rear area must obtain an Environmental Recreation Permit and check-in and check-out of "Environmental Recreation" areas using iSportsman. Click here to get started. Hiking, Boating, and Wildlife Observation are the only permitted activities authorized under Environmental Recreation permits.

Individuals must maintain appropriate permit and area assignment (checkin pass) on their person while recreating. Additionally, an area assignment must be properly displayed in vehicle dash in a manner that allows Law Enforcement and other officials to view.


Environmental Recreation/Watersports Activities Maps:
---
ATTENTION CYCLISTS:
a. Cycling activities are permitted on paved or graveled roads. Off-road cycling is
authorized in areas open for General Environmental Recreation.
b. Cycling on paved or graveled roads does not require a permit issued through iSportsman.
Cyclists are considered authorized privately own vehicles (POVs) and must adhere to CAM Reg. 190-5
regarding safety equipment and operation of bicycles on Fort Campbell. Cyclists failing to follow
traffic regulations may be subject to traffic enforcement action.
c. Cyclists must yield to all military traffic encountered within the training areas on Fort
Campbell.
d. Off-road cycling requires a permit issued through iSportsman and check in through the
iSportsman Portal. Cyclists must maintain the printed area assignment issued through iSportsman
while riding off-road on Fort Campbell. Off-road cyclists may utilize earthen trails within their
assigned area. All stream crossings shall be completed at designated low water or bridge locations
within the assigned area. Cycling outside of assigned area may result in an
enforcement action and suspension of all recreational activity privileges.
---
Other Recreation Activities
Individuals wishing to participate in adventure programs, archery, paintball, shooting sports, and various other activities need to visit Fort Campbell MWR - Outdoor Recreation:
https://campbell.armymwr.com/categories/outdoor-recreation
(270)798-3126
---
RV Sites and Cabins
For information on RV sites and cabin rentals you need to visit Fort Campbell MWR - Outdoor Recreation:
https://campbell.armymwr.com/categories/outdoor-recreation
(270)798-3126
---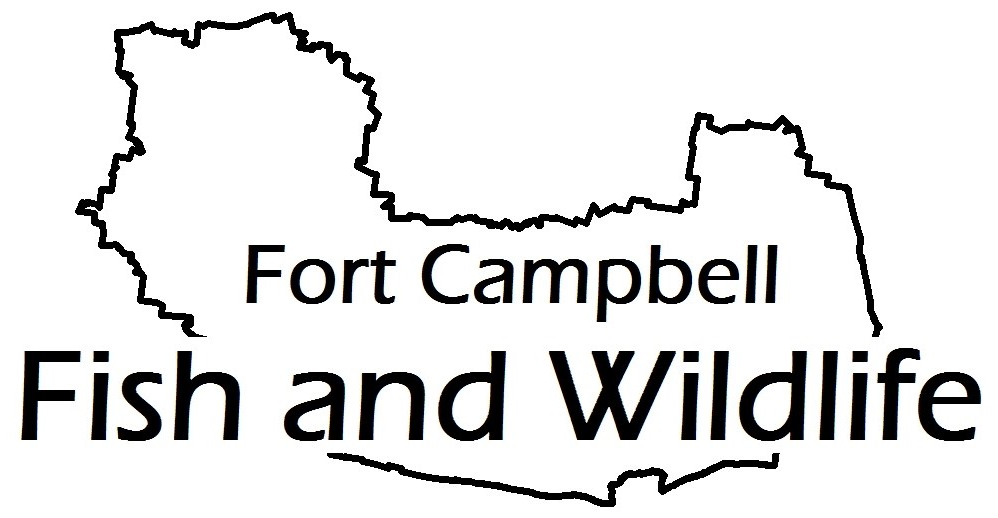 Fort Campbell Fish & Wildlife Office:
Directorate of Public Works
Environmental Division, Conservation Branch
Fish and Wildlife Program
Fort Campbell, Kentucky 42223

Contact Information:
Fish and Wildlife Manager: (270) 798-9824
Report Violators: (931) 472-8730
Report UXO Dial: (270) 798-3001
For Emergencies Dial: 911