Quail Hunting
2021 iSportsman Quail Hunting Lottery
Weekly random lottery drawings will be held to distribute opportunities for quail hunting. Drawings will be held through the iSportsman webpage on Wednesday or Thursday of each week per the schedule below. The number of individuals or groups drawn in the lottery will be based on the number of areas open to Quail hunting for that particular day.

Quail hunting will be offered in nine phases. All participants will be eligible to be drawn, regardless of previous draw success, when a new phase begins. Hunts will be offered for individual days of each week. Hunters will be required to check-in to an area prior to hunting. Hunters will be permitted to check-in to any area that is open for quail hunting during their allotted hunt.

Quail hunters may hunt alone or in groups of three. Hunters who wish to hunt as a group must enter the lottery as a group. If one hunter is successfully drawn, all hunters from that group will be validated for that hunt period.

Below is a table showing tentative random drawing schedule.
Click the icon below to see step by step directions to enter the quail lottery. Additional questions should be directed to the Fort Campbell iSportsman customer service help desk at 270-798-9824.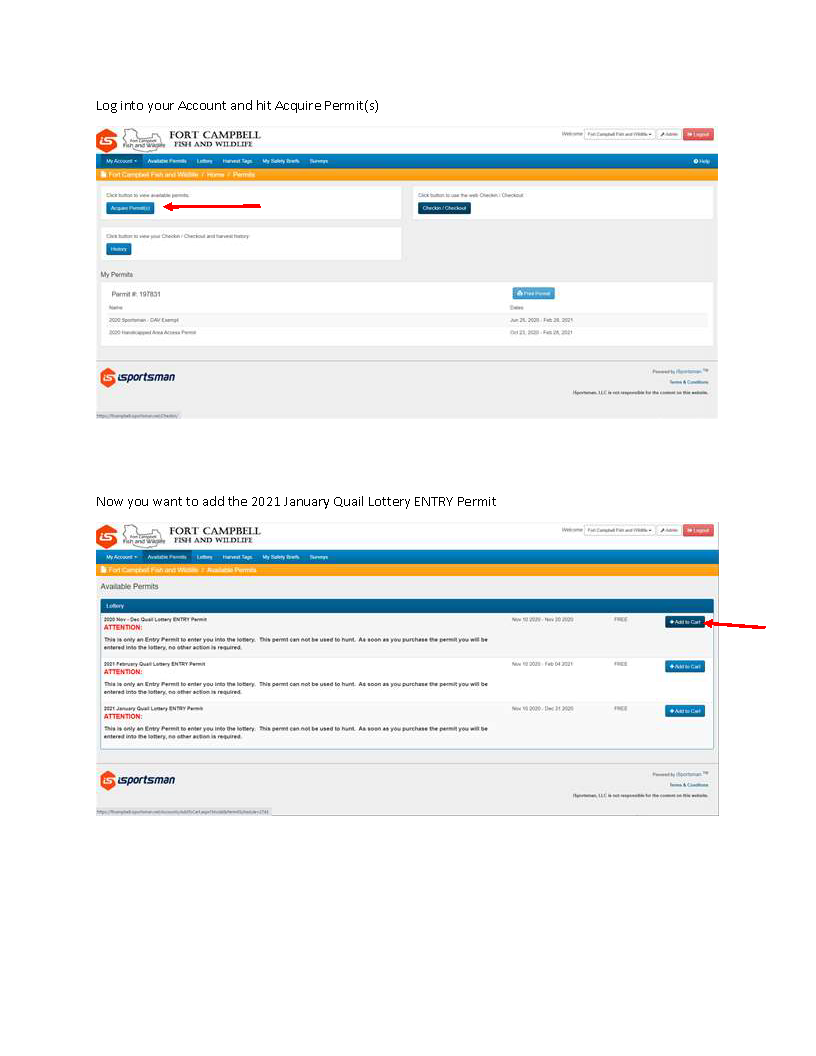 Quail Lottery Directions Manual